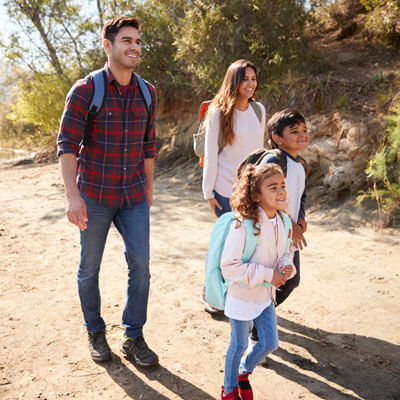 Whether you like to cycle or run on the Swamp Rabbit Trail, want more energy to play with your kids or desire to return to your golf game, we want to help you get out of pain so you can achieve your goals. Dr. Brown, your Greenville chiropractor, has been in practice since 1986 and has helped thousands of patients not only experience pain relief, but get back to all the activities they enjoy.
Getting to the Root
Have you been in an auto accident or work-related accident? Perhaps you tweaked your back while doing yard work. Or maybe you've been dealing with chronic headaches, but don't know why.
Though your symptoms are important and we will help alleviate them, our focus is on identifying the cause of your pain. Once we locate it, we'll know how best to address your particular concern.
Dr. Brown will perform a thorough examination process followed by a chiropractic adjustment using our many techniques. We can select our method based on your preference and comfort level.
An Array of Beneficial Therapies
In addition to chiropractic care, we offer patients an extensive range of pain-relieving modalities. These include the following:
Cold laser therapy – Also known as low level laser therapy, the laser uses red and near-infrared monochromatic light to stimulate the body's healing process.
Decompression – Nonsurgical spinal decompression is a drug-free way to address your disc issue or discomfort.
Electric muscle stimulation – Our low voltage muscle stimulation type of modality increases the vascularity to damaged muscle tissue to help it heal, feel better, and reduce swelling faster.
High-voltage pulsed galvanic stimulation (HVPGS) – This therapy uses a faradic current that goes deep into the muscles, ligaments, tendons, and nerves. HVPGS helps the injured areas relax and heal.
Traction – This therapy is a gentle stretching of either the neck or the back with a specifically designed table. Cervical and lumbar traction are employed to decompress the joints and allow the nerves to relax and heal.
Ultrasound – By using high-frequency, inaudible sound waves, therapeutic ultrasound can address a wide array of soft tissue injuries. Ultrasound can help soft tissues like muscles, ligaments, tendons, and nerves heal faster and reduce pain in those areas.
Dr. Brown will determine which therapies will benefit you most and then provide customized care to address your pain and promote healing. Contact us today to schedule an appointment.