Decompression at Brown Chiropractic Center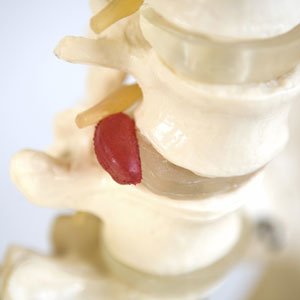 Whether you have severe back pain or a bulging or herniated disc, you want effective and lasting relief. Many people are told they'll need surgery or painkillers, both of which can be risky. Nonsurgical spinal decompression is a drug-free option to address your pain or disc issue. Best of all you won't need to go under the knife.
Conditions It Can Help
Here are some of the main conditions that decompression can address:
How It Works
You will lie on a decompression table, which will ever so slowly and gently stretch your spine. And then relax. This process opens up the space between spinal bones, creating a type of vacuum that pulls the disc back into the joint to its proper position. The damaged disc receives nourishment and gets rid of cellular waste, enhancing the healing process.
Frequently Asked Questions
No, the gentle stretching motion may create some pressure and usually relief.
How many sessions will I need?
We individualize each patient's treatment and try to correct the problem as quickly as possible. If any treatment is not producing significant results, Dr. Brown will recommend and refer the patient to another type of appropriate specialist.
Will I be required to sign a long-term contract?
No. There are many chiropractic offices that require patients to sign up for a lengthy and expensive course of decompression treatment but that's not the case in our practice. We seek to get you back to feeling your best as quickly as possible.
Book an Appointment
Contact our practice today to schedule an appointment for decompression/traction!
CONTACT US »

Spinal Decompression Greenville SC | (864) 271-0001