Headache Relief
at Brown Chiropractic Center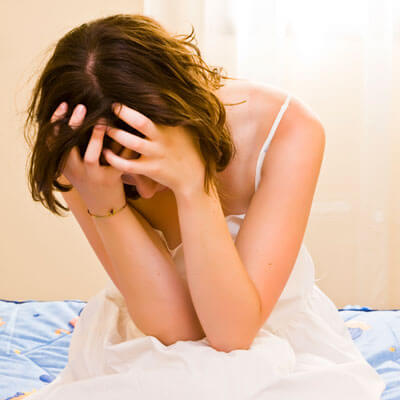 According to the National Headache Foundation, approximately 45 million Americans complain of headaches each year. Chronic headaches or migraines can lead to missed workdays and school days, and a diminished quality of life. While many people turn to over-the-counter painkillers, those just mask the symptoms—they don't get to the root of the problem.
Research shows that there are various physical conditions that can contribute to headaches. At Brown Chiropractic Center, we get great results for our patients suffering from headaches. And unlike pain relievers, we don't just cover up the problem. We locate the underlying cause of the problem and correct it at its source.
Dr. Brown has been providing headache relief through safe, effective chiropractic care for nearly four decades.
With his extensive experience and expertise, he can locate the problem and design a customized care plan to correct it. In addition to headache pain relief, you can experience better function when we address structures that are misaligned or not moving as they should.
Our Expert Approach to Care
Most headaches are caused by a neck problem. When your neck becomes stiff or doesn't move properly, that tension can create headaches. Dr. Brown will conduct a thorough new patient examination, including neurological and orthopedic tests, as well as Rare Earth X-rays, if necessary. After analyzing your evaluations, Dr. Brown will explain what he found and offer recommendations for care.
Your care plan typically includes chiropractic adjustments of any misaligned or locked-up vertebrae in the neck, as well as appropriate soft tissue manipulation or therapy. Our goal is to provide the care necessary to prevent your headaches from returning, so we'll also offer rehabilitative exercises to help permanently correct the position of the spine.
Other Natural Ways to Relieve Headaches
Dr. Brown is passionate about proper diet and exercise in the prevention of many common conditions, such as headaches. In addition to chiropractic care, there are a few things you can do on your own to help prevent or alleviate headaches.
Many foods and beverages can trigger headaches, so you may want to avoid red wine, aged cheese, gluten, and foods with nitrites like hotdogs, for starters. Keeping a food diary can help you track which foods trigger your headaches.
Chronic dehydration is a common cause of headaches, and most of us do not drink enough water. Up your H2O to help lower the risk of headaches.
Get Care Today
Headaches are common, but they are not normal, and you shouldn't just live with them. Contact us today to schedule an appointment.

Headache Relief Greenville SC | (864) 271-0001