Enjoy your favorite seasonal activities and sports safely with these tips from your
Greenville chiropractor
, Dr. Brown.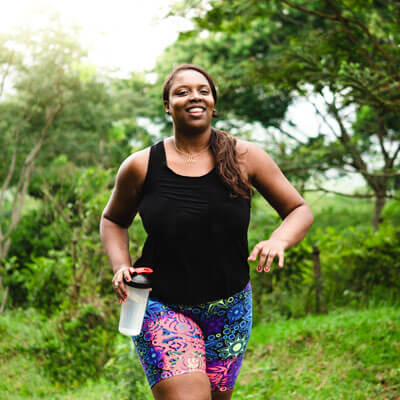 Summers in the Palmetto State can be brutal, particularly when temperatures climb into the triple digits, and humidity soars. It's particularly important to stay well hydrated. That's because the amount of sweat one can lose during work or recreational activities in South Carolina in the summer is exorbitant, and you need to replenish often.
Hydrate, Hydrate, Hydrate
If you don't hydrate properly, the body can experience several issues. The simplest is muscle cramps from the muscle not getting enough electrolytes for muscle contraction—
not getting enough hydration to keep the muscles healthy and fluid. People may also be more prone to sprains and strains.
Proper hydration is also vital as there's a genuine possibility of overheating to the point of heat exhaustion, or even more serious, heat stroke.
How much should I drink?
If you're drinking over a quart of water in 30 minutes, then you probably want to supplement some electrolytes along with it. Of course, there are many well-known sports drinks that contain electrolytes.
Hydration is important to prevent heat exhaustion or heat stroke. It's also important to avoid overly strenuous activities in high heat and humidity.
Catch Your Breath & Cool Down
If you have a hard time catching your breath and feel the effects of the heat when being active outside, you should cool down and drink a lot of fluid. If not, you could move to heat stroke, which is a life threatening situation. Immediately getting in a cool area or pouring cool water on yourself, in addition to hydrating, can all help prevent heat stroke.
Warm Up
With any outdoor activity, it's important to warm up to get the blood flow in the muscles starting. Here are some ways to warm up before participating in the following sports popular in our area:
Golf: Swinging the opposite hand is a good way to warm up the muscles and get the body acclimated for the position you'll use in golf.
Tennis: Rotate and swing opposite hand, move around and maybe jog a little. You can also run a bit to get the blood flowing in the muscles.
Cycling: It's important to start warming up to get the blood flowing in the legs.
Running: With running, it's good to practice active stretching and warm up prior to running.
All these activities take on additional potential for injury in the hot summer months.
Get Adjusted
Chiropractic care is one of the best ways to keep your spine tuned up. If you do get injured, Dr. Brown can provide many modalities to help with your injuries. These include ultrasound, cold laser therapy and more.
Contact us today to book an appointment.
CONTACT US