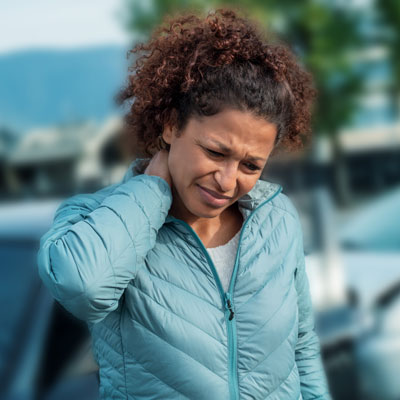 Following an auto accident, the last thing you want to think about is the headache of dealing with insurance and paperwork. At Brown Chiropractic Center, your local Greenville chiropractor for over 3 decades, we take care of that for you. We want you to focus on healing and getting back to your life.
Confirming Your Coverage
When it comes to auto injuries, insurance companies usually pay 100 percent, as well as a pain and suffering settlement afterward. You just need to provide us with your insurance card or number and type of policy. Our staff will let you know what's covered and what's not, and what you'd be responsible for. You'll be informed of the
cost of your care or what your insurance company
would cover, so there are no surprises when it's time to
receive care or treatment.
What If I Was at Fault?
Here in South Carolina, if you have a rider called personal injury protection (MedPay), your care would be covered even if you're at fault. However, if you don't have MedPay, your insurance won't pay for your care. Please know, however, that we can still take care of you.
Free Preliminary Exam
Dr. Brown offers a free preliminary examination before we do any treatment. He will let you know what the issues are, what we can do to help, and then advise you at that point what your insurance would cover and what it doesn't.
How Chiropractic Can Address Headaches
Headaches that result from an auto accident are either caused by trauma to the head or an injury to the neck. After Dr. Brown conducts a thorough examination, including neurological and orthopedic tests, and, if necessary, X-rays, he'll analyze the evaluations. He will explain what he found and offer recommendations for care.
Your care plan typically includes chiropractic adjustments of any misaligned or injured vertebrae in the neck, as well as appropriate soft tissue or therapy.
We want to make it easy for you to get the care necessary to recover from your injuries. Contact us today to schedule your complimentary preliminary exam.