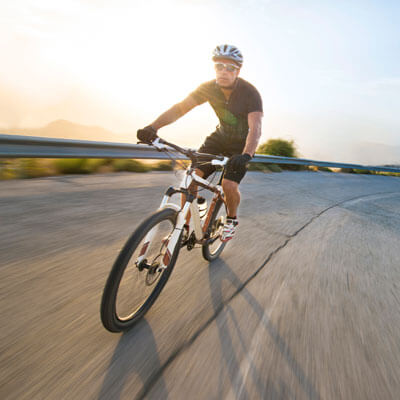 Living here in beautiful Greenville, we can take advantage of a terrific climate that's friendly for an array of outdoor activities.
We have fantastic access to hiking and biking trails throughout the Upstate and into the mountains. You can get a challenging workout on our world-class trails and enjoy breathtaking views to boot. Chiropractic care can help your body be ready to take on the trails!
Like getting out on the water? Kayaking is a popular activity that works out 12 major muscle groups. So it's important to be in good shape to perform the paddling techniques without creating any injuries or problems. Again, chiropractic care can help you get ready to get out on our streams and rivers.
The Importance of Getting Checked
Perhaps you've been sedentary or out of shape and want to adopt a more strenuous exercise program. If so, it's good to see a chiropractor first. Dr. Brown can offer an initial consultation examination to see if everything in the musculoskeletal system is functioning properly. By doing so, you won't have to worry about getting an overuse injury from overexerting yourself after you've been more sedentary.
We can ensure the joints are functioning properly, which will help decrease the opportunity of sprains and strains while working out at a new activity, said Dr. Brown.
Start Slowly
Any time you take on a new activity, it's important to get acclimated, start off easy, and gradually take on the challenges of doing the harder, more strenuous activities.
The Value of Maintenance Care
While many people see a chiropractor when they're in pain, others get adjusted regularly to be at the top of their game. Chiropractic allows all joints and soft tissue, including muscles, ligaments, tendons and nerves, to perform at their optimum level. When that occurs, you can be at your athletic best. As a powerlifter, cyclist and mountain biker, Dr. Brown loves helping others stay active with the help of sports chiropractic.
Another great way to stay in shape and discover some new activities is through the Greenville YMCA, which offers an abundance of programs to help you move more.
Contact us today to book an appointment with your Greenville, SC chiropractor today!