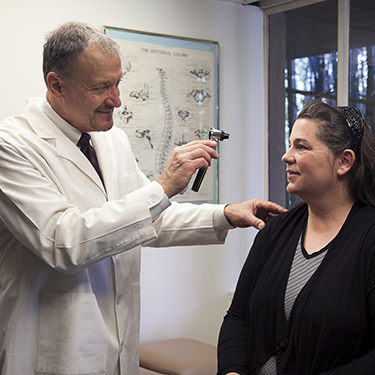 Have you been to other chiropractic offices where they tried to convince you to sign up for a protracted and pricey treatment plan? Over the last several years, we've seen a trend of chiropractors asking their patients to sign up for longer-term treatment programs that come with an exorbitant price tag.
"There's no type of doctor that can ever tell a patient how long it will take to fix a problem, and how many treatments it will take to do so. You certainly can't tell them the exact price of what that would be," said Dr. Brown, who considers such a practice unethical. Another reason chiropractors shouldn't sign patients up for a long-term plan is that they don't know how a patient will heal, as everyone heals at a different pace.
"These doctors tell each patient they need a certain number of visits at a certain amount of money, usually in the thousands of dollars," added Dr. Brown. Sometimes the motivation for these expensive long-term treatment contracts that state a certain number of office visits is not in the patient's best interest.
Offering a Free Exam & Consult
Our approach is different. Initially, we will offer a free examination and consultation to determine the best procedure and protocol for the patient to fix their specific issue, whether it be back pain, neck pain, shoulder pain, headaches, etc. We always provide customized, not cookie-cutter, care for each patient to address their pain or health concerns.
Providing Quick, Effective & Inexpensive Correction
As your Greenville, SC chiropractor, we aim to correct a problem that you present quickly and efficiently for the least amount of money possible. With over 100 5-star reviews on Google, our patients appreciate that Dr. Brown provides excellent chiropractic care and always acts in the best interests of his patients.
Take advantage of our free consultation and exam by calling
(864) 271-0001
today!