Cox Flexion Distraction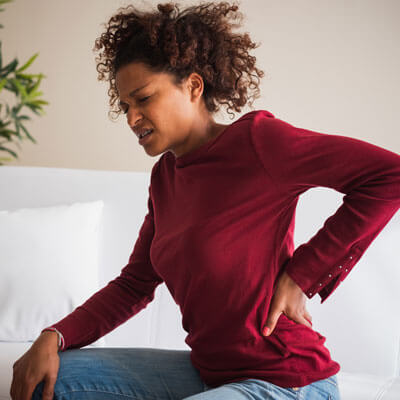 Named after its developer, Dr. James Cox, this highly effective technique combines osteopathic principles with the specific, directed approach used in chiropractic. The combination offers a conservative resolution of low back and leg pain that may avert surgery.
What to Expect
This is a gentle, non-force adjusting approach designed to reduce pressure on the intervertebral discs. The thing that most Brown Chiropractic Center patients notice first is our special table. The movements of this table help traction the spine, opening up compressed spinal discs and reducing pressure on facet joints of the spine. This gentle therapy stretches the spine in a specific way to reduce pressure on the affected area.
The Cox Flexion Distraction technique we use allows us to place spinal joints in a more normal motion and position, without pain or aggravating your condition. By lying on the table, neutralizing the effects of gravity, we can gently separate spinal joints and move them through a more normal range of motion. Patients find this surprisingly pleasant. We find it powerfully effective.
Dr. Brown has extensive training in Cox Flexion Distraction technique and will let you know if this method is a good approach for your specific condition.
Who It May Help
Anyone with low back pain, especially disc issues, may benefit from Cox Flexion Distraction. The intervertebral discs are the shock absorbers of your spine, creating space between the joints and cushioning them. If the outer ring of a disc becomes torn due to degeneration or injury, the inner gelatinous material may "bulge" or protrude. If this jelly-like material comes all the way through the outer ring, it's called a disc prolapse or herniation.
Although severe herniations may require surgery, bulges and less severe herniations can often be corrected through chiropractic care, including Cox Flexion Distraction.
Find Out More
Contact us today to learn more about Cox Flexion Distraction or to book an appointment.
CONTACT US »

Cox Flexion Distraction Greenville SC | Brown Chiropractic Center | (864) 271-0001