Activator Methods®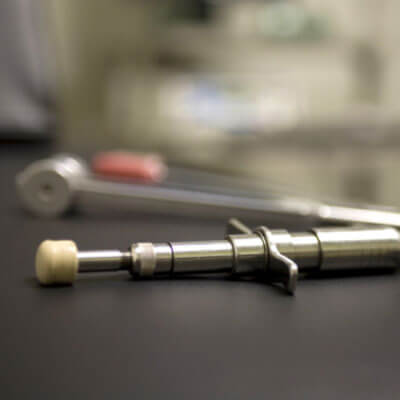 At Brown Chiropractic Center, we use one of the most popular low-force chiropractic techniques in the world. With the Activator® handheld instrument, we're able to provide precise, gentle adjustments where and when you need it most.
This method is often ideal for patients of all ages and walks of life. It's specifically designed for people with fragile bones due to issues like osteoporosis, or for those who are too sensitive to tolerate traditional manual adjustments.
What to Expect
The Activator Adjusting Instrument is a spring-loaded tool that delivers a consistent low-force, high-speed thrust. It also makes the directed energy more precise, given at the exact angle necessary to best restore motion to a joint.
As the technique is many times faster than manual adjustments, the body rarely tightens to resist, making adjustments comfortable and effective.The best part? If you feel apprehensive about hearing a cracking, don't be as there's no popping sound to be heard in this type of adjustment.
Frequently Asked Questions
How long will it take to feel better?
Because the Activator is so gentle, it doesn't create as much change in a single adjustment as manual techniques. So it may take a little more time to achieve optimal results.
In some cases, it is. We'll be happy to verify your benefits and let you know before care ever begins, so you have a full idea of the financial obligations—we never want you to feel surprised.
Can this technique be used in addition to other modalities?
Yes. We always customize care to fit each patient's unique needs. If we believe the Activator in addition to another method will be most beneficial for you, we'll let you know.
Book an Appointment Today
Dr. Brown has extensive training in Activator Methods and is happy to discuss if this technique is right for you. Contact us today to schedule.
CONTACT US »

Activator Methods® Greenville SC
| (864) 271-0001