Discover Natural Headache & Migraine Treatment in Greenville
We Treat The Cause Of Headaches & Migraines For Lasting Relief
You never know when it's going to strike. The throbbing head feels as though it's splitting in half and you're nauseous, maybe even vomiting. The only place you want to be is in a darkened room with no sound.
You have a migraine and you just want the pain to go away and never come back. At Brown Chiropractic Center, we can help!
Book your Free Consultation & Exam today!
Don't Stay In Pain – Call (864) 271-0001 Now.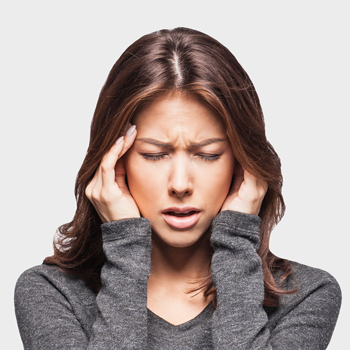 Personalized Natural Headache & Migraine Treatment
At Brown Chiropractic Center, we offer the most effective chiropractic techniques to help relieve your headache or migraine pain quickly. Dr. Brown will work with you one-on-one to establish a customized treatment plan. The first priority is to get you the pain relief you need fast, with a long-term plan to heal the underlying cause of your headache or migraine pain.
Care with us is convenient, effective, and readily available – we even offer early morning and same-day visits. With Dr. Brown's experience, we'll be sure to find the solution best suited to you. We accept insurance and are in-network providers with many plans.
We can see you today -
Call (864) 271-0001 to book your no-cost and no-obligation consultation!

Insurance Information
We are a participating provider with many area insurance plans:
Blue Cross Blue Shield (all plans State & Federal)
BlueChoice HealthPlan
Aetna
Cigna
United Healthcare®
Planned Administrators Inc.
Wellcare Medicare
Beech Street Multi Plan PHCS
If you don't see your insurance company listed, please call and check with us as we do routinely have updates to the list.
Call (864) 271-0001 to book your free consultation & exam today!

I truly feel you have and can help me. Thank you so much.

Very friendly and professional! Reasonable costs; will refer to others!

Pleasant and professional environment; very informative and welcoming.

Great teamwork and professional environment! Positive attitudes from all staff members! Dr. Brown is fantastic

The genuine kindness of Dr Brown, Donna, and Robin is greatly appreciated!

Very informative and professional. Amazing staff!

Felt immediate difference after 1st visit. Great!

I'll spread my experience with friends and I hope to help them out and your business.

Friendly staff, flexible appointments, and attentive to your needs!

I feel hopeful for the first time in many pain-filled months.

I have to bring my son with me at times… at first I was a little worried. but they are so professional and sweet that they put the rolling pillow under my sons legs so he can copy me!

All the staff and Dr. Brown is very generous and awesome!

Everyone is so professional and nice. Dr. Brown did an excellent job of explaining what my issues were. The adjustment and after care were wonderful. Thank you!!

The best staff! Everyone was so nice.

Extremely pleased with the help I have been given. Thank you so much!

Expert Headache & Migraine Chiropractor Serving Greenville And Surrounding Areas